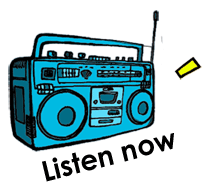 If you're a business owner, you know the definition of hard work...frustration, second-guessing, impostor syndrome....
​
And then you look around on social media or on CNBC and the success of others and you wonder, "Damn - when will that happen for me? WILL it happen for me? What am I doing wrong?!?!"
​
(Psst...........everyone says that!)
​
Now, there are lots of other podcasts out there that are positively motivational. Those are cool, because they give you that warm, fuzzy, woohoo feeling. And that can be really wonderful...but the Successfully Screwed Podcast takes a different approach to kicking you in the pants in an attempt to motivate you to hang in there and keep grinding!
​
We talk about the f*ck-ups....and how successful entrepreneurs overcome them, because that is it's own kind of motivation!
​
Each week, we will get into it and have a deep meaningful business conversation with a successful business owner, who, probably more than once, made a bad decision, fell down, fucked it up and then got back up and turned it around! You get to tune in, cringe along with us, maybe snicker a little bit (that's were the Schadenfreude part comes in - it's okay!), apply some lessons to your own business, and yes, get inspired to keep going!
Want To Sponsor an Episode of the Successfully Screwed Podcast?
​
If you own a business that supports entrepreneurs and business owners in some way, click here to learn about our sponsorship packages and get in front of them!
Want To Be a Guest On the Successfully Screwed Podcast?
​
If you're a successfully/growing business owner or entrepreneur who has made some mistakes along the way and you want to share those lessons with our audience, click here!
​
** Please do not apply to be a guest if you haven't listened to a few episodes FIRST.
​
*** We require guests to share their episode several times during their episode week. If you do not want to do this, please do not apply to be a guest.